Dalek Zippy is a Dalek from a YouTube video that uses footage from the Doctor Who story, Destiny of the Daleks. It portrays Daleks dubbed over with audio clips from the TV series, Rainbow. Dalek Zippy liked to explore grassy areas, believing they were jungles. He also often sang annoying songs as he wanted to become a pop star. He often got excited, annoying everyone around him.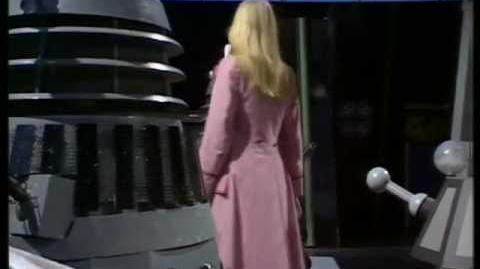 Community content is available under
CC-BY-SA
unless otherwise noted.